How amazing are Brian Dettmer's creations from old books [via Design Milk]? I would love to see this stuff in person; I'll definitely be on the lookout for his next NY gallery show.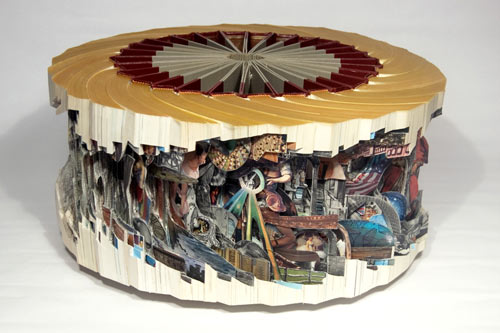 Wagon Wheel, 2010, Altered Encyclopedias
This one reminds me of House of Leaves. WHERE DO THE HALLWAYS LEAD?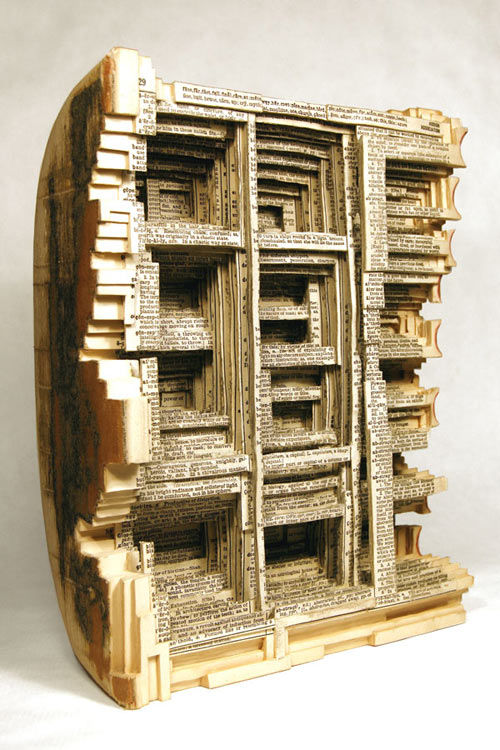 Fate Far Fast Fall Final, 2009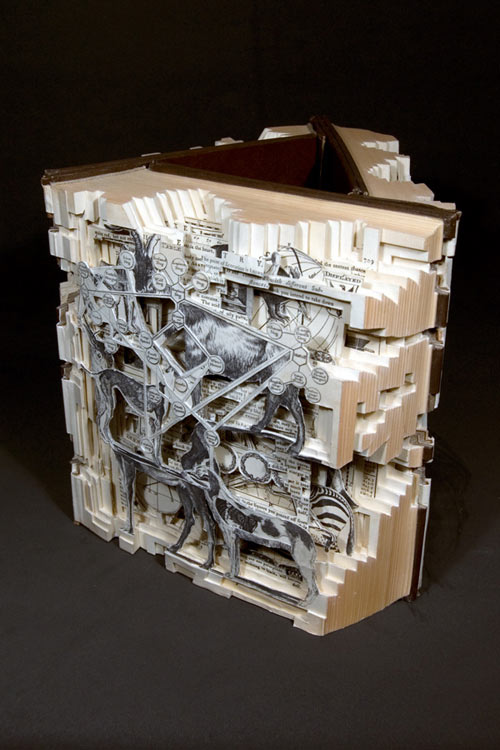 Compiled Upon a New Plan, 2010
Totem, 2010
Now that's a lot of very sharp Exact-o knives.